Hello!
We're Cheshire & Wain
Meet Mr Peter Wells or Percy for short "He's the silver-spotted British Shorthair that inspired the start of Cheshire & Wain back in 2013. When I began shopping for the necessary cat product paraphernalia to welcome baby Percy into his new home, I found I was often disappointed by the quality and aesthetic of what was available. My main frustration was trying to find high quality, leather cat collars which are also safe for a cat to wear. All the leather collars that I came across had elastic instead of the vet recommended breakaway catch - I wanted to change that!"
Leather Safety Collars
In 2013 leather collars with breakaway buckles simply didn't exist, and so we had to design one from scratch! It took over six months, multiple iterations and material testing to finalise our leather safety collar design. Over the last nine years we have refined our original design as a result of extensive customer (and kitty) feedback to create the Cheshire & Wain products of today.
Because one cat is never enough!
In 2019 we welcomed a new addition to our cat family, Miss Penelope Agatha Wells.
She keeps me on my toes with her boundless energy and joyful curiosity. She joins Percy as an official Cheshire & Wain model and co-chief of product testing and approval. My own cats as well as our fabulous kitty customers remain a constant source of inspiration: their love, intelligence and mystic spirit know no bounds.
Our Timeline
It's been a decade since we sold our very first cat collar and the last ten years have flown by like a pigeon being chased by a cat! If you want to learn more about our journey so far, please click the button below.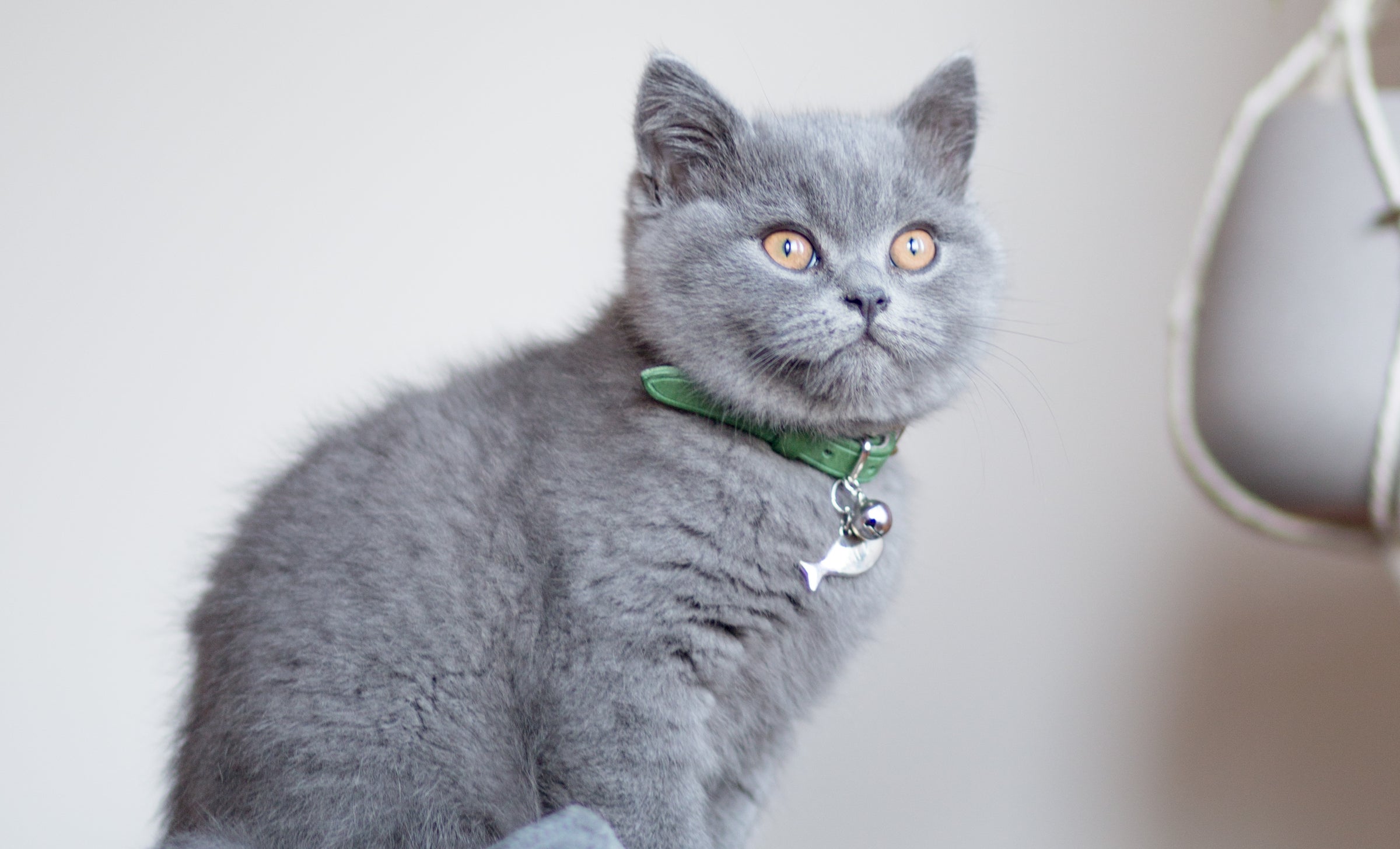 The Cheshire & Wain Cat Community
Over the years we have got to know so many wonderful cats and cat lovers from all over the world. Our discerning kitty clientele is what keeps us striving to be one paw ahead of the curve when it comes to designing the very best products for your cat. I know you will feel the same as I do, that when it comes to our beloved pets we have a responsibility to give them love, home comforts and protection at every stage of their life. 
(Pictured - Kirk from Scotland)